Network settings for DigitalOcean can be found under Networking menu option. From here you can add domains, floating IPs, load balancers, and PTR records.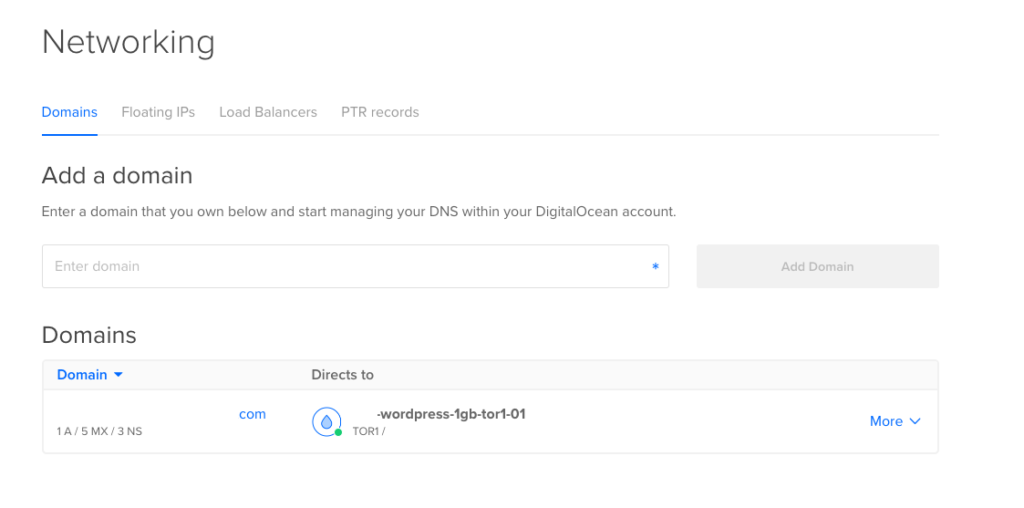 Once you entered and connected your domain to DigitalOcean, you can now configure your Droplet with that domain. In the above example image you can see I have a domain associated with a Droplet. To change the settings click on More.
Now you can add new records such as A, AAAA, CNAME, MX, TXT, NS, and SRV.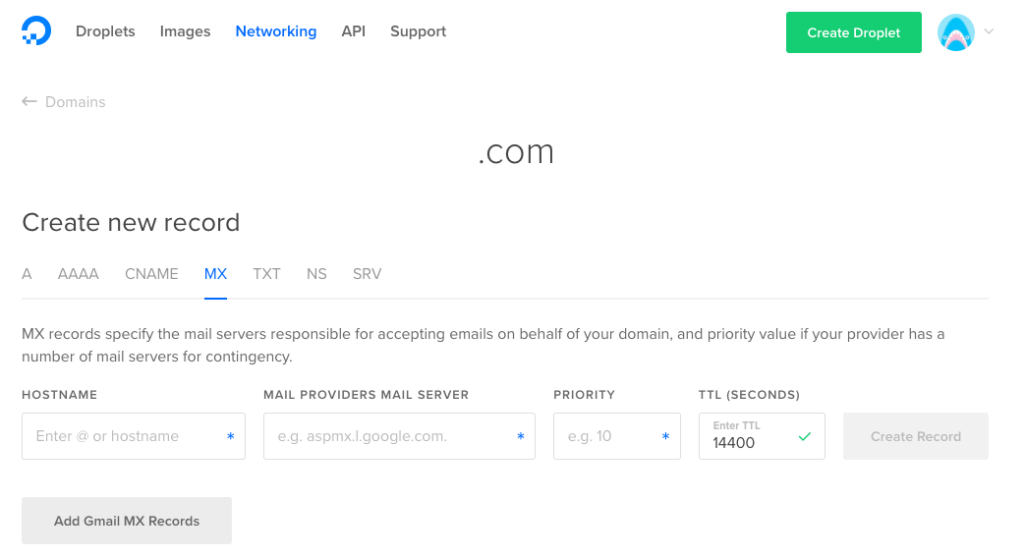 In the below image, I added MX mail records for Google G Suite. The NS values are already set to use DigitalOcean.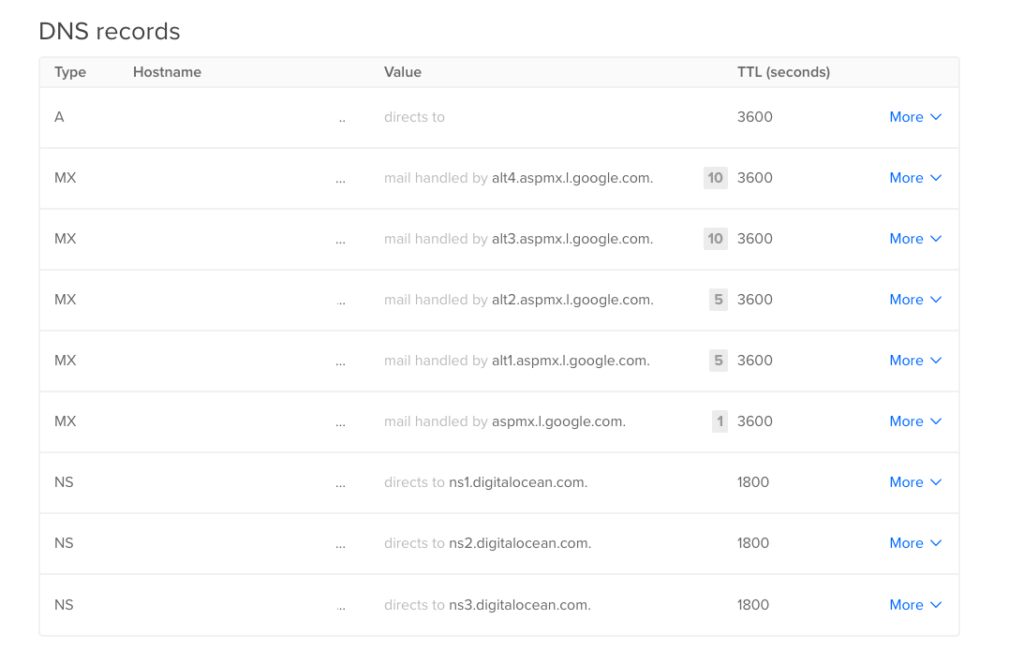 Check out the other related posts Your First Droplet on DigitalOcean and Settings.